Welcome to the
AFF Deal Flow Matchmaking Session
One-to-one meetings with potential business partners for FREE


Part of the Asian Financial Forum, the AFF Deal Flow connects sources of funds with sources of deals from around the world via one-to-one meetings based on their shared areas of interest. Over the years, 5,800+ meetings have been arranged for 3,500+ companies, including investment project owners, private equity firms, investors, high-net-worth individuals and senior professionals from intermediaries and professional services providers.

Unlike previous editions, this year's Deal Flow is taking on an exciting virtual format for the first time - unlocking unique opportunities for investors and project owners all over the world to connect.

Priority Sectors
We have 8 priority sectors this year: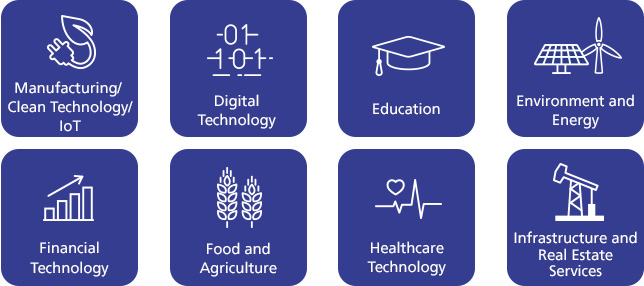 Why participate?
As an investor - find quality projects to invest in during the effective one-to-one meetings
As a project owner - find investment from over 200 investors from all over the world
How can you benefit from this event?
Publish and showcase your products, projects, services or business needs to event participants
Initiate and arrange promising pre-scheduled 1:1 meetings at the event
Generate fresh leads and meet new contacts in a time and cost-efficient way
Stay one step ahead of your competitors by being seen and visibly present at the event
Success Stories
2020 Investor and Project Lists
Click HERE for the Investor List in 2020
Click HERE for the Project List in 2020